By Pip Roberts
Arm balances are a rather fun group of asana! But sometimes they can seem a little "show pony", a little too ego based if you will... So why practice them?
There are physical and even more mental benefits:
Arm balances help build upper body strength, stronger muscles, and stronger muscles hold less tension so it works to give you a more relaxed physique. In terms of mental benefits, standing on just your hands does tend to concentrate the mind on the job in hand and only that job. This concentration on the one thing forms a fun pathway to meditation and one mindedness. It also eases out anxiety as the mind hasn't got the space to run wild.
The power of moving through any barriers that fear may place in your consciousness becomes embedded in the mind, and as what we do on the yoga mat becomes what we do off the yoga mat, that same fearlessness begins to appear in everyday life, you can become an unstoppable force!
Similarly moving ease fully into and perhaps more importantly out of the balances translates into grace off the yoga mat, grace both physically as well as meeting challenges and exiting them with that same grace, approaching difficult situations in life outside the studio in the same way. Yoga isn't all about the positions we can make but what we learn along the way.
In my workshop on the 7th April we'll learn to fly, float and move with ease. We'll flow to open and strengthen our bodies and relax our minds, then journey through various arm balances with the fluidity we have found in our practice, finding lightness and grace as our feet leave the mat.
Come and explore and play with crows, cranes, pigeons, peacocks and more (and be ready to fall and giggle too).
Some yoga experience a great idea, but open to those fairly new to the mat too.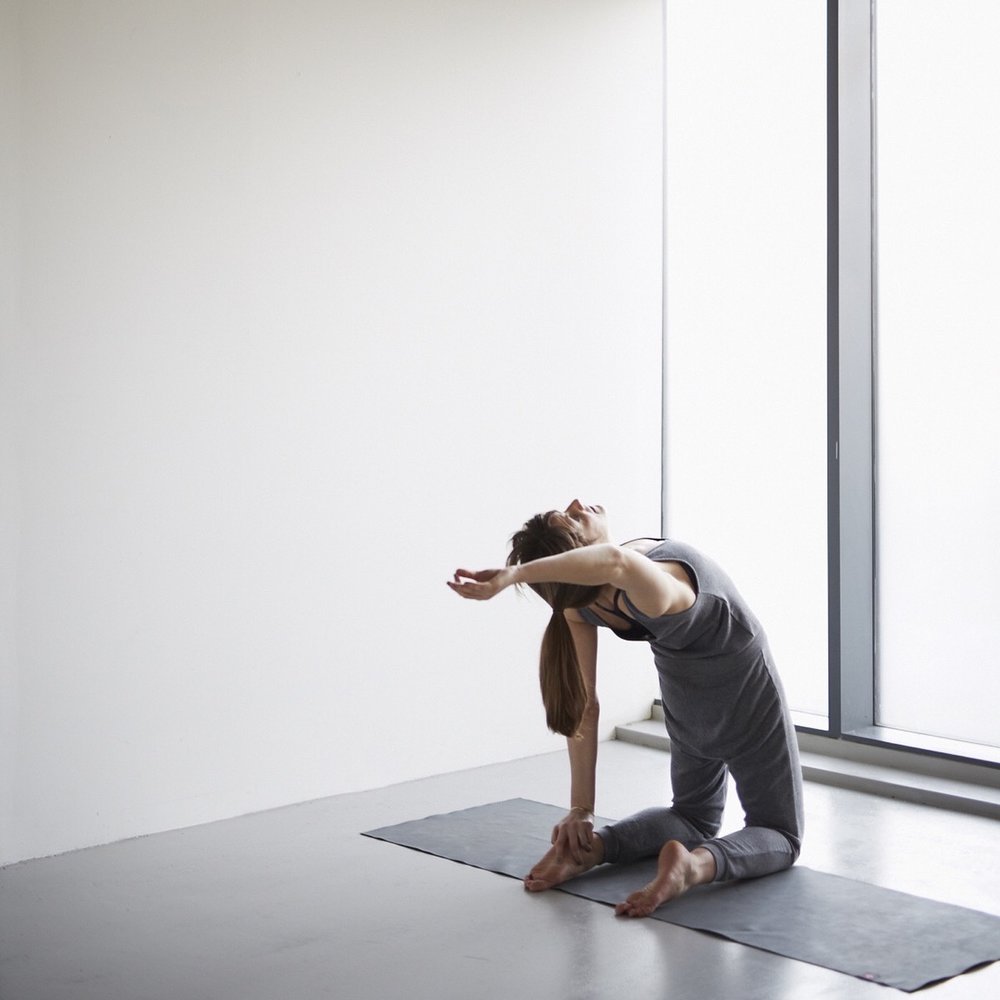 Easeful Journey To Arm Balances
Pip Roberts | 7th Apr | £25pp