Interested in beginning a lifelong yoga practice? Interested in adapting your practice to your body? Interested in working one-on-one with the same teacher rather than a led class?
Read on for information about a Mysore Ashtanga Session on Saturday 9th June 2018, from 8.15 - 9.45am.
Mysore style Ashtanga is the traditional way to learn the Ashtanga Yoga system, as taught by Sri. K Pattabhi Jois. Mysore is a self-practice for beginners through advanced students, allowing practitioners individual work with a teacher in a group setting. Rather than moving through a sequence of postures together, each student works on a sequence given to them by their teacher, at their own pace (or from the sheet if you don't know it too well!).
There are six sequences of postures in the Ashtanga system. Students begin their practice on the Primary Series, and many spend their entire life working on these postures. Some students will move on to later sequences, across many years of practice.
In addition to practicing postures, students work to expand their concentration and consciousness by focusing on the breath, bandhas (energy locks in the body), and drishti (single-pointed gaze).
Teacher Tanya will be present in the room to assist students with hands on assists and verbal direction. Sheets can be provided, but it is recommended that you have an idea of the sequence and have practiced Ashtanga Vinyasa Yoga before.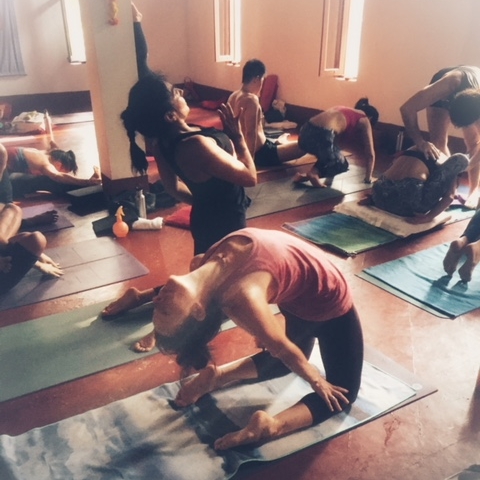 Saturday 9th June, Beginning at 08.15am